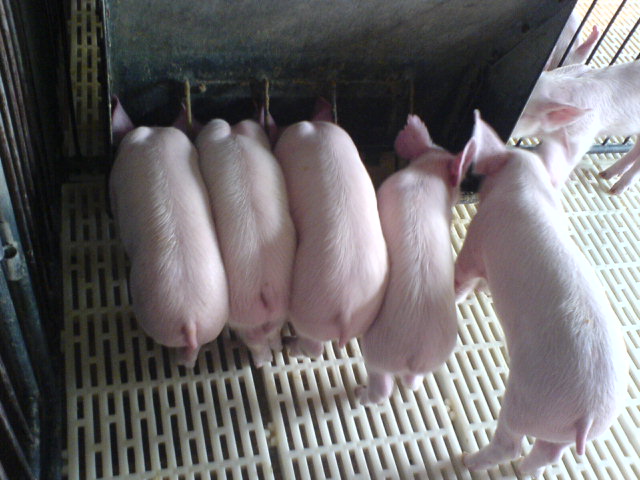 Bioyeastar improved growth performance of weaning piglets
The study was conducted to evaluate the effects of Bioyeastar (yeast culture,YC) at different doses on the growth performance and immunity index of weaning piglets.
It was tested in Rongchang Sanyuan pigs of Chongqing liufangge Agricultural Development Co., Ltd. on January to February 2017.Bioyeastar was provided by Beijing Enhalor Co., Ltd.
120 weaning piglets (28 d old) were allotted to 3 treatments. The piglets were given a basal corn-soybean meal diet supplemented with 0(the control), 5 or 10 g YC/kg, respectively.All piglets were fed for 37 days.
The results showed that piglets fed with 5 or 10 g YC/kg had better average daily gain(299.34 g/d、303.94 g/d VS 267.23 g/d) (P<0.05), lower average daily feed intake(546.22 g/d、521.24 g/d VS 569.67 g/d),and lower FCR(1.83、1.71VS 2.13)。
The results of this study indicated that Bioyeastar could improve growth performance of nursery piglets. The addition of 0.5% and 1% Bioyeastar had the same effect on nursery piglets.