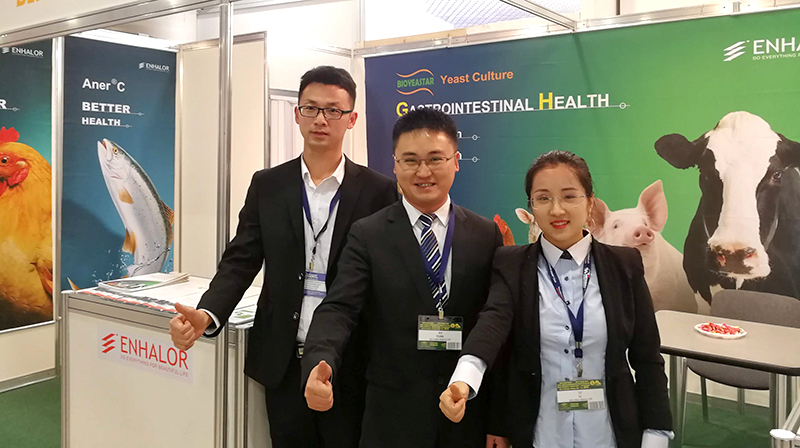 MVC: Cereals – Mixed Feed – Veterinary - 2019
In January 29-31, 2019, "MVC: Cereals – Mixed Feed – Veterinary - 2019" was held in Moscow, this exhibition was organized by the Moscow chamber of commerce and industry, this exhibition has been certified by the global federation of exhibitions (UFI).This grand meeting attracts a large number of professionals and manufacturers from more than 440 livestock industries around the world, with tens of thousands of merchants. It promotes the development of global feed and grain industry and creates favorable conditions for the development of global feed and grain industry.
Mr. Xu Yuan, vice President of Enhalor, went to Moscow with the international team and started the ambition of yeast culture to enter the CIS countries.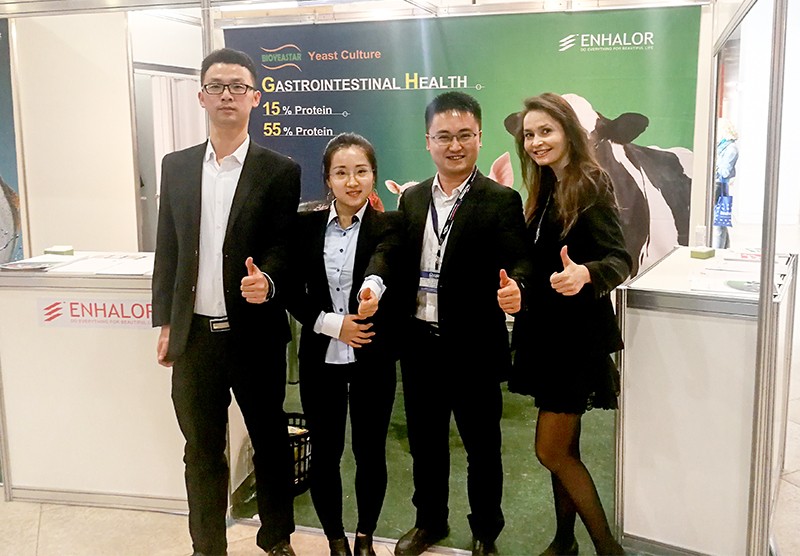 The booth of Enhalor, simple and delicate, yeast culture as a future product without anti-health, during the exhibition attracted a large number of large and medium-sized enterprises, manufacturers, farmers and dealers from around the world looking for healthy and nutritious products attention and consultation.
The products of Enhalor are sold in more than 70 countries and regions in Europe, Africa, Oceania, America and Asia. We look forward to having more friends pay attention to us.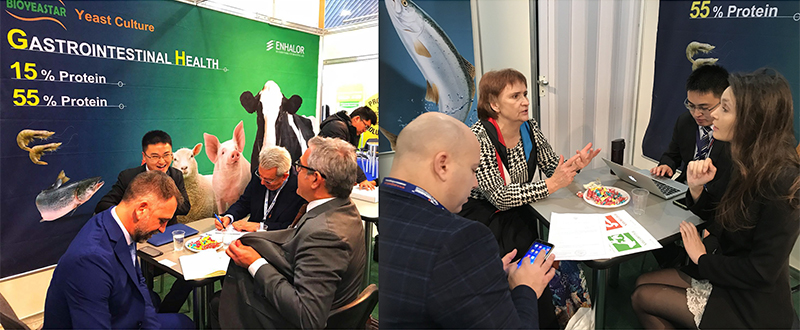 Enhalor yeast culture belongs to the biological fermentation safe green products, the product in the Philippines, Vietnam, Indonesia, Malaysia and other countries has achieved excellent results, successfully open the European market in 2018, hoping to bring the product into CIS countries in 2019, strengthening regional cooperation, hand in hand together to promote healthy development of the animal nutrition industry innovation.