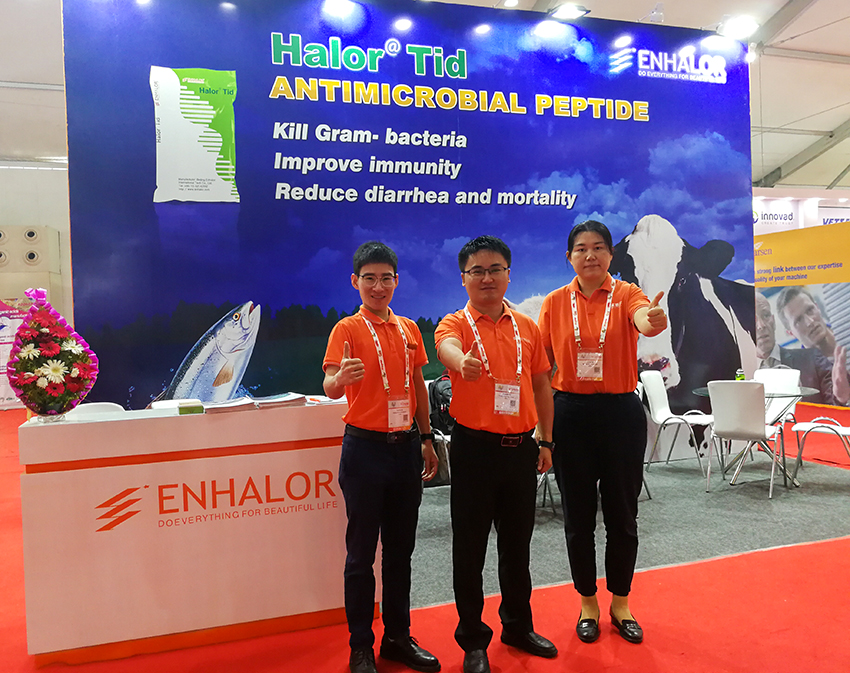 From November 27 to 29, Mr.Xu Yuan, vice president of Enhalor, and his international team participated in the 13th Poultry India exhibition 2019 in Hyderabad, India. As the Asia's largest international poultry exhibition, Poultry India brings an annual feast to the global poultry industry.
Bioyeastar 4C (Yeast culture) and Halor Tid (Yeast peptide) were launched at Poultry Inida 2019!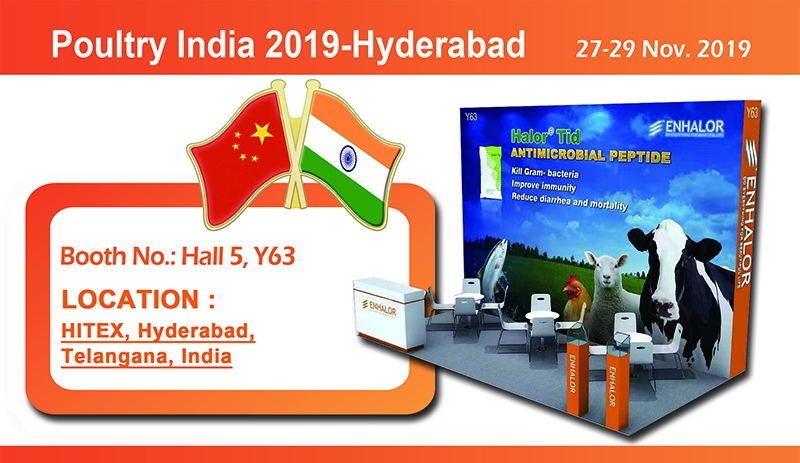 Poultry India Exhibition, an international standard exhibition for the poultry industry presents the 13th Edition of the show in the City of Hyderabad, India. This event is a wide forum with valuable information about poultry industry, feed equipments, technology, breeders, Egg farming,poultry nutrition, animal health and international poultry production. It also offers latest advances in poultry research, science and technology via scientific forums, trainings and career opportunities in the Poultry Industry.And India is also one of the largest (Fifth , 38.74 million tons in 2018) and fastest growing (Growth rate of 13% in 2018) compound feed markets in the world,the scale of this exhibition is also expanding year by year.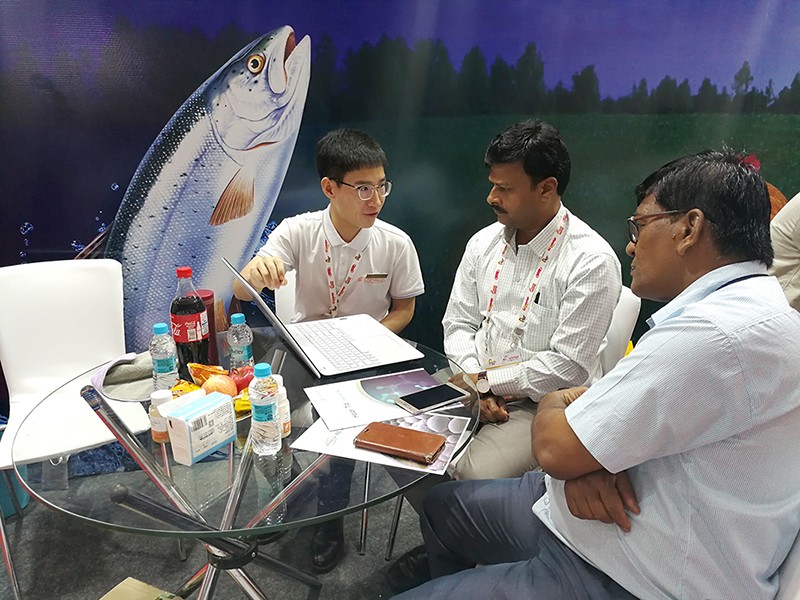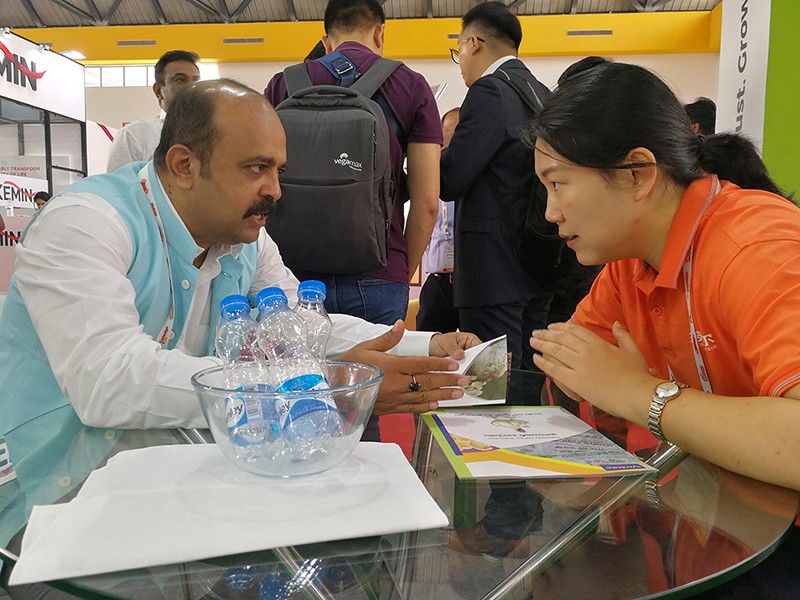 It brought together this year:
5 Exhibition halls
9 conferences and symposiums
More than 27500 square meters for exhibition
366 exhibitors from 22 countries
More than 40000 professional visitors from 50+ countries