Home /
News
/
25th Anniversary GMP + International Feed Safety Conference | Some Chinese representatives mentioned that "Sustainable is a matter of life and death"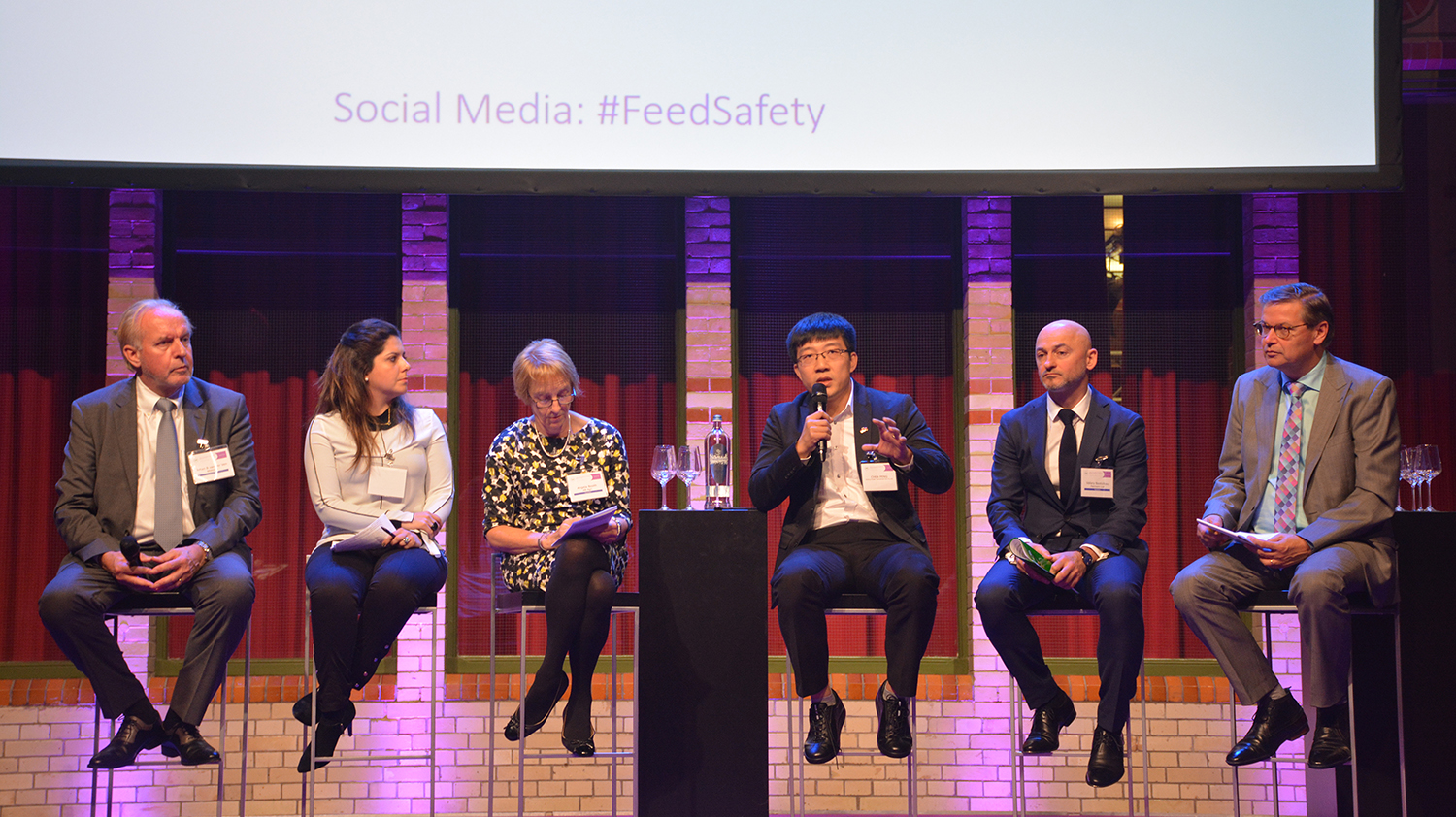 25th Anniversary GMP + International Feed Safety Conference | Some Chinese representatives mentioned that "Sustainable is a matter of life and death"
The 25th Anniversary GMP + International Feed Safety Conference, was held on the Amsterdam stock exchange in Nov. 1 to 3, 2017.
Beijing Enhalor International Tech Co., Ltd. (Enhalor) attended the conference at the invitation of Beijing Feed Industry Association.
Dr. Chen Peng, from Enhalor participated in the discussion through the theme of feed safety.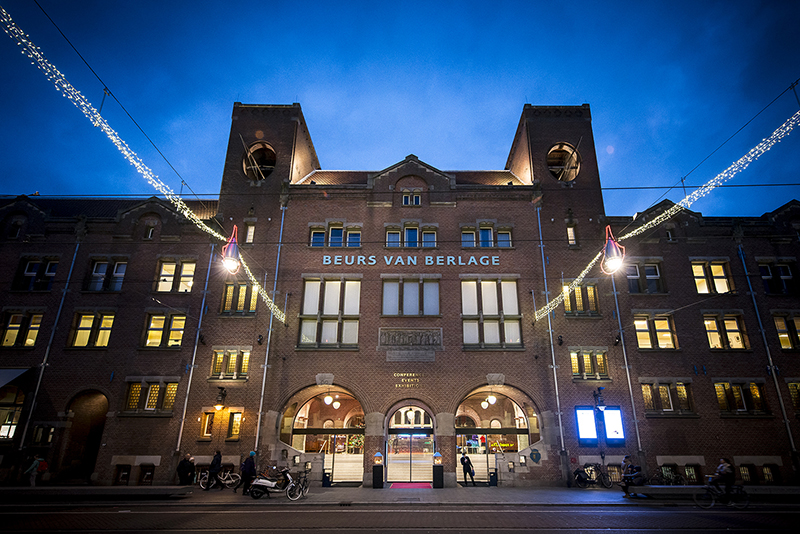 (First from the left) Arab Agricultural Service Company Dr. Johan B.van der
(Second from the left) Eli Lilly (Brazil), Department of Market Government Relations Ven Sheila Guebara
(Third from the left) Chairman of the EU Feed Association Sustainability Committee Angela Booth
(First from the right) Former President of the European Feed Association and now Chairman of the International Feed Association Sustainability Committee Valery Bestolkau
(Second from the right) Head of a well-known feed company in Belarus Valery
(Third from the right) Director of micro-ecology lab for Enhalor biotechnology Dr. Chen Peng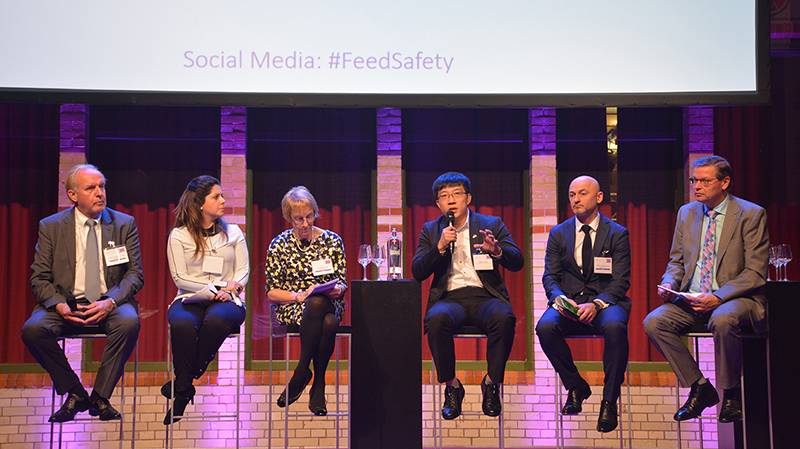 Dr. Peng Chen said, "Sustainable is a matter of life and death. It is a must-do, but also a nice to do"...
Dr. Chen Peng's unique insights resonated with the conference and was reproduced and quoted by the international media as a classic sentence.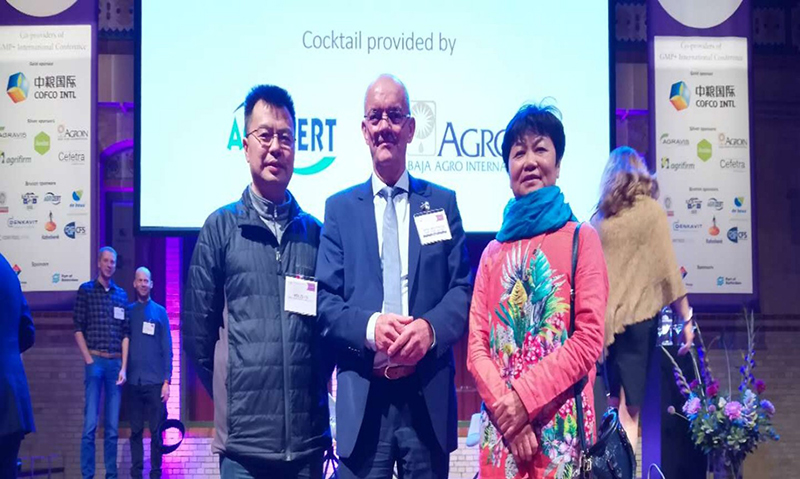 (Center) Chairman of GMP + International Organization Johan den Hartog
(Right) President of Beijing Feed Industry Association Ms. Wang Xiuyan
(Left) Chairman of Enhalor Dr. Ren Zelin
After this visit, we benefited a lot from close contact with excellent animal husbandry and feed enterprises in the Netherlands and the world.