Home /
News
/
Enhalor yeast culture helps | 2021 China International Animal Husbandry Expo to be a complete success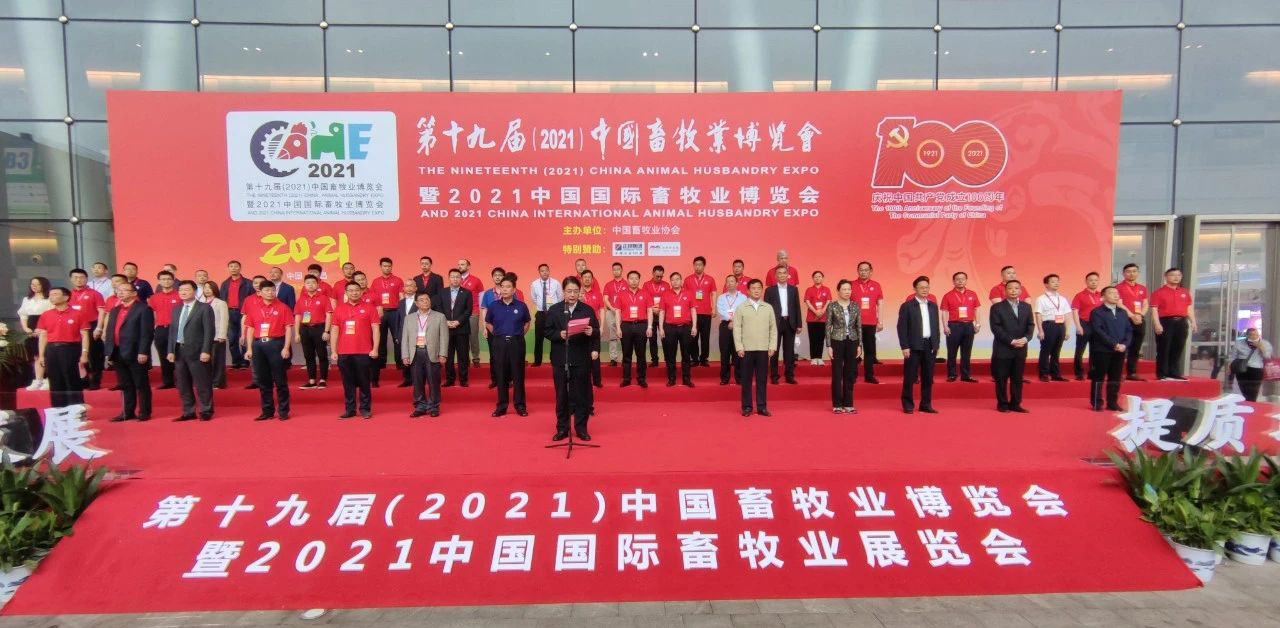 Enhalor yeast culture helps | 2021 China International Animal Husbandry Expo to be a complete success
2021 China International Animal Husbandry Expo
On May 18-20, 2021, the 19th (2021)CHINA ANIMAL HUSBANDRY EXPO was grandly held in Nanchang, which opened a new highland for livestock industry achievements display and witnessed the new legend of the Livestock Expo again.
This Livestock Expo has a total area of 165,000 square meters and 21 exhibition halls, which is the largest industry event with the largest number of exhibitors, the fastest growth and the most comprehensive leading enterprises in all previous Livestock Expositions.
Enhalor brought yeast culture and yeast peptide to the show, and domestic animal husbandry enterprises gathered together to help the development and innovation of China's animal husbandry! ! !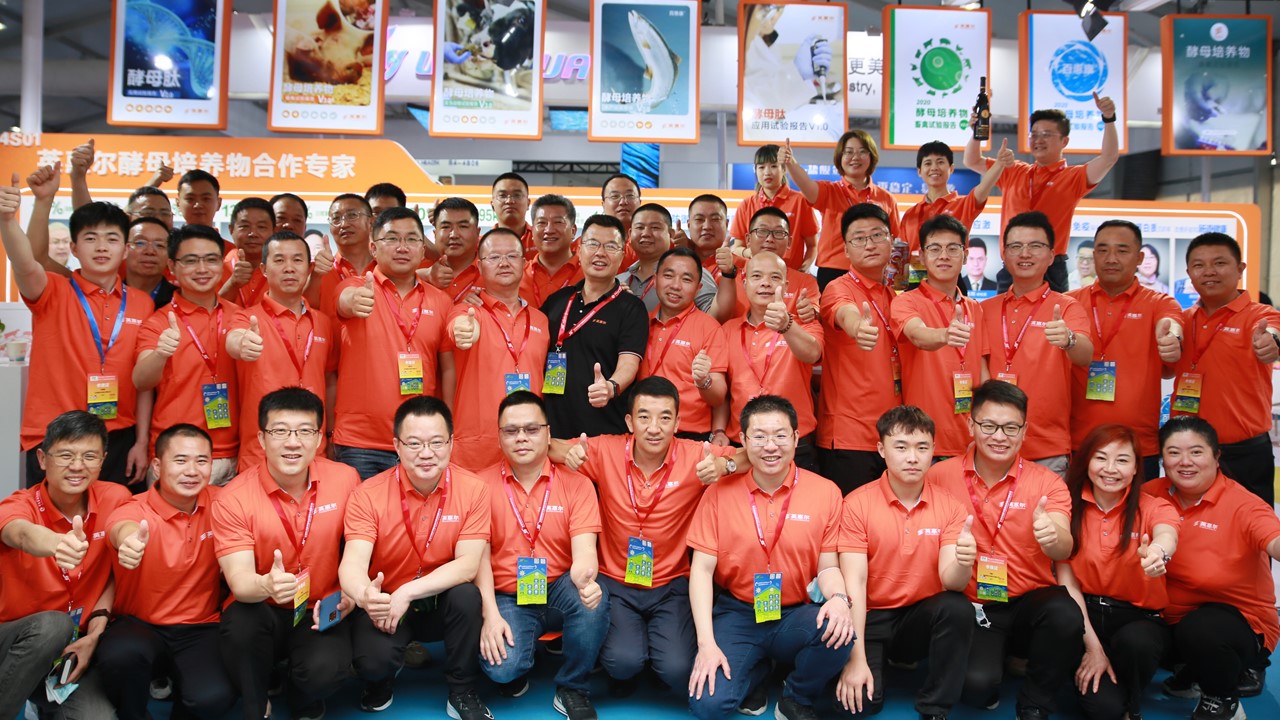 During the exhibition, feed industry leaders who visited and guided the exhibition booth in Enhalor included Mr. He Xintian, Secretary General of China Animal Husbandry Association, Mr. Wang Zongli, Secretary General of China Feed Industry Association, Dr. Cai Huiyi, Vice President of China Feed Industry Association, Ms. Wang Xiuyan, Honorary President of Beijing Feed Industry Association and Secretary of the Fifth Joint Committee of Beijing Commercial Service Industry Association of the Communist Party of China.
Enhalor thank the leaders of feed industry for their care and support.
Enhalor will live up to expectations and innovate! Yeast culture and yeast peptide are the first products exported to European Union, USA, Canada, Japan, Korea and Australia in China, and have formed a stable sales channel network in more than 80 countries and regions around the world.
Enhalor adheres to the tenet of "keep improving and create happiness for partners", constantly surpasses and creates value for partners with innovative products of biotechnology; Help healthy farming.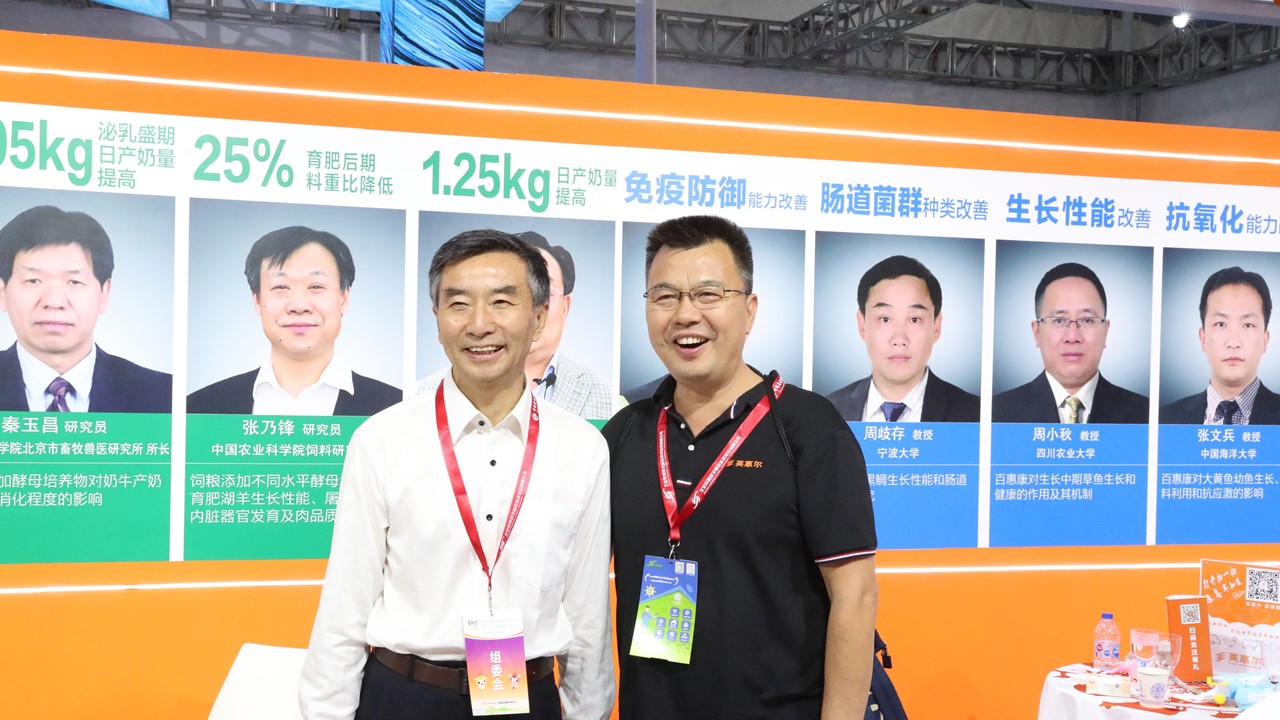 Mr. He Xintian, Secretary General of China Animal Husbandry Association (first from left)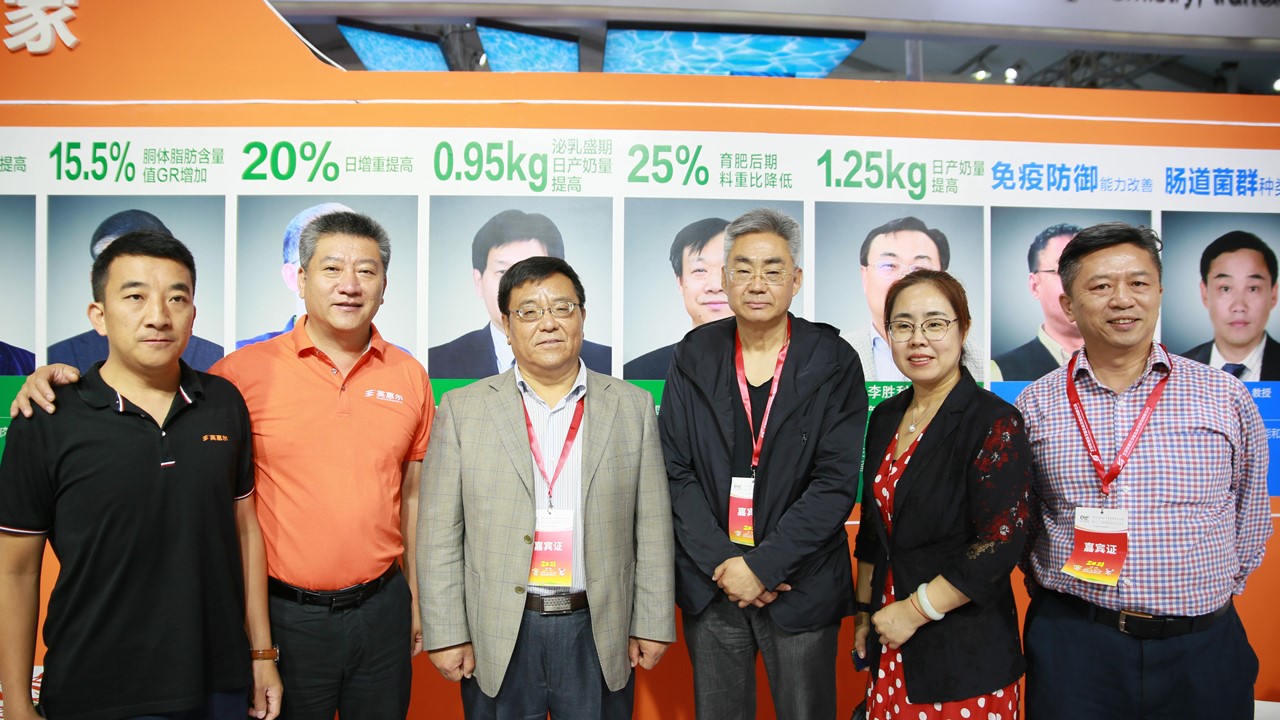 Mr. Wang Zongli, Secretary General of China Feed Industry Association (third from left)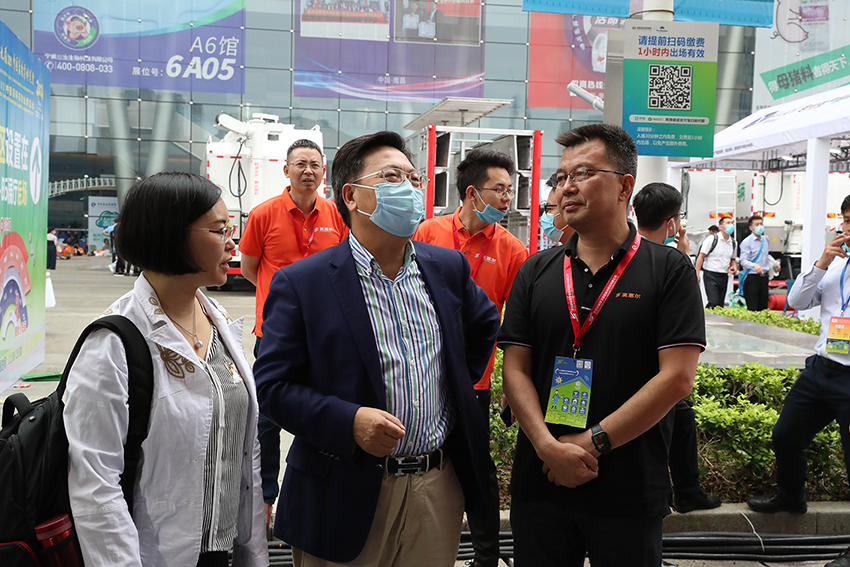 Dr. Cai Huiyi, Vice President of China Feed Industry Association (center)
Ms. Wang Xiuyan, Honorary President of Beijing Feed Industry Association and Secretary of the Fifth Joint Committee of Beijing Business Service Industry Association (second from right)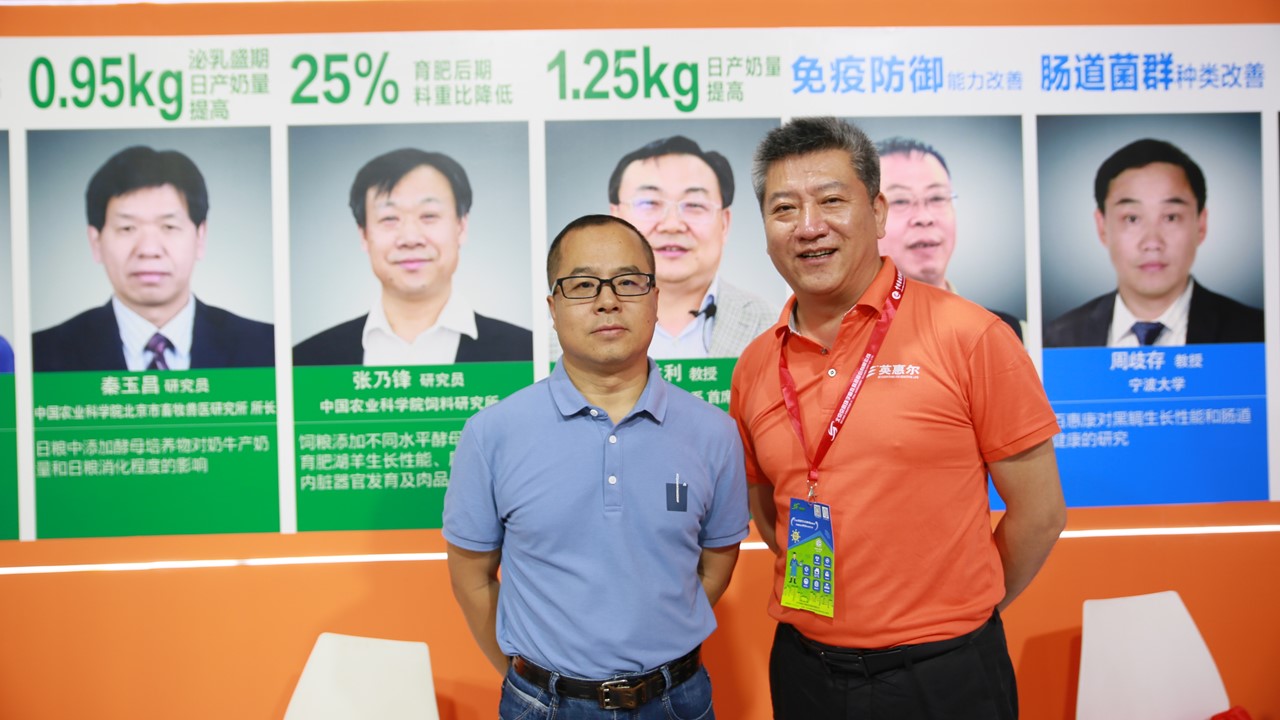 Mr. Hou Shaotu, Senior Marketing Planning and Brand Communication Expert (first from left)
Such a grand livestock festival
How can we lack food and wine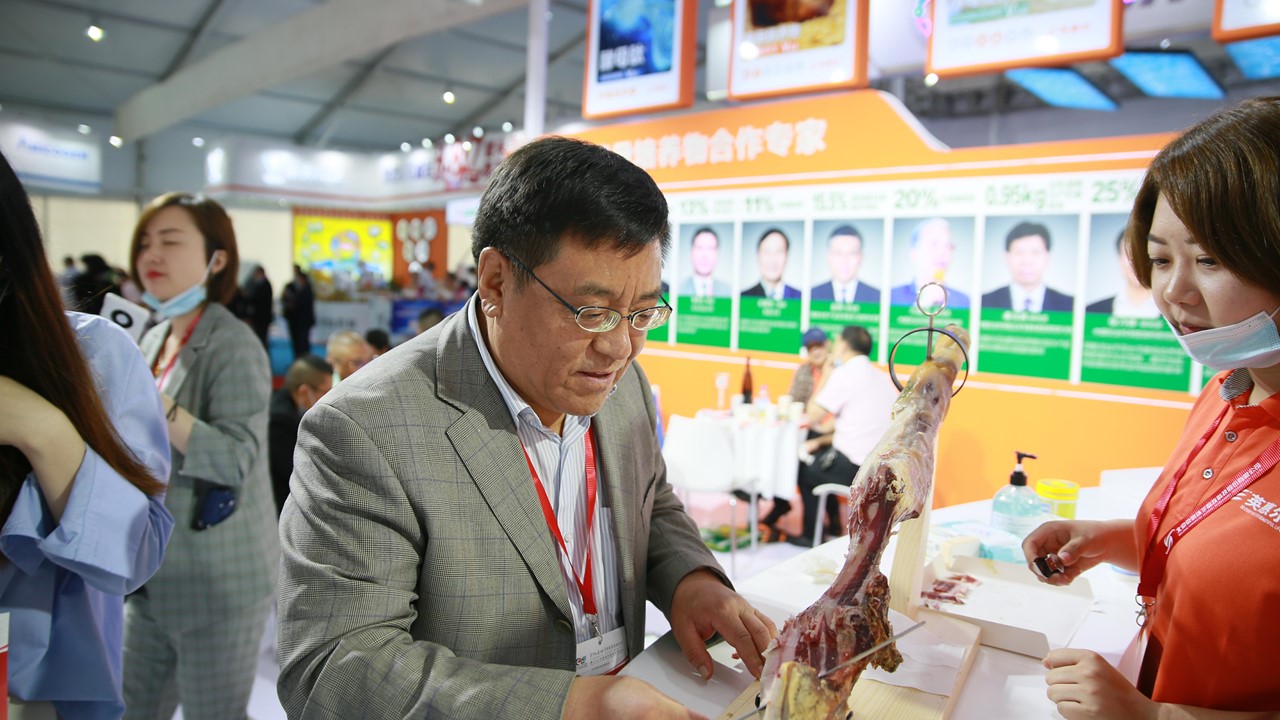 Wang Zongli, Secretary General of China Feed Industry Association
Personally guide the cutting of Spanish ham