Home /
News
/
The 7th Chinese National Chemical and Biochemical Engineering Annual Meeting | Enhalor surfactin made a wonderful appearance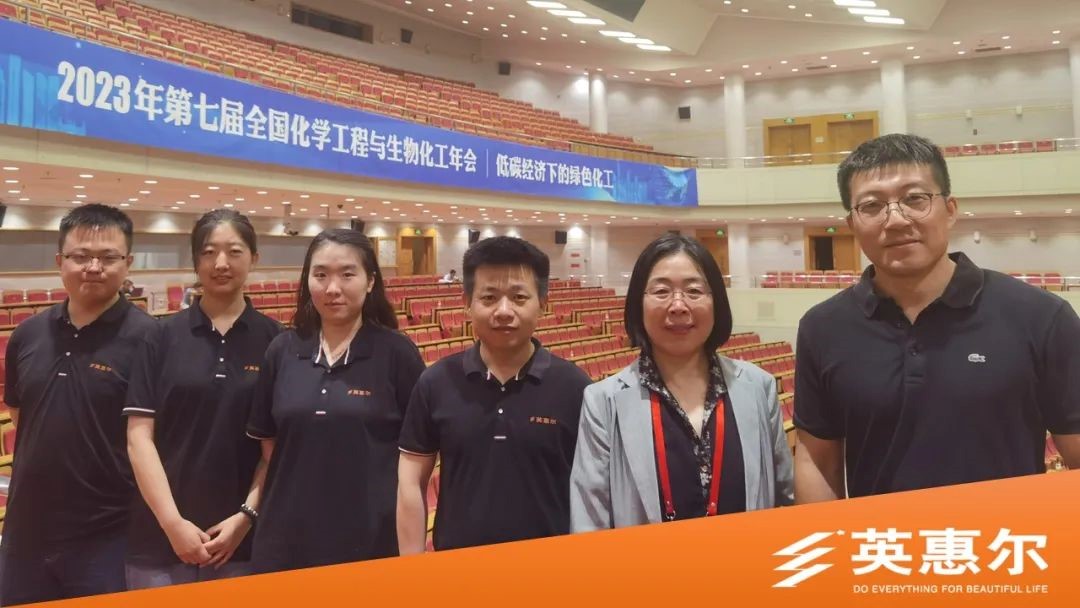 The 7th Chinese National Chemical and Biochemical Engineering Annual Meeting | Enhalor surfactin made a wonderful appearance

On the July 29, 2023 morning, the 7th Chinese National Chemical and Biochemical Engineering Annual Meeting - "Green Chemical Industry under Low-carbon Economy" opened at the Beijing Convention Center. This annual meeting invited ministerial leaders, more than 30 academicians from the Chinese Academy of Engineering, Chinese Academy of Sciences, overseas Academy of Sciences, as well as more than 200 renowned experts and scholars from the Ministry of Industry and Information Technology, the Foundation, the Chemical Industry Society of China, domestic and foreign universities, research institutes, enterprises and other fields of chemical engineering and biochemistry to attend the meeting, with more than 1,500 participants.
Dr. Chen Peng, Executive Vice president of Enhalor Biotechnology Research Institute, and some research and development personnel participated in the meeting.
The holding of this annual meeting provided a platform for in-depth exchanges among the participants, and injected new vitality into the scientific and technological innovation and sustainable development of China's chemical engineering and biochemical fields, and injected a strong impetus into the construction of a modernized industrial system and the promotion of high-quality development of the economy.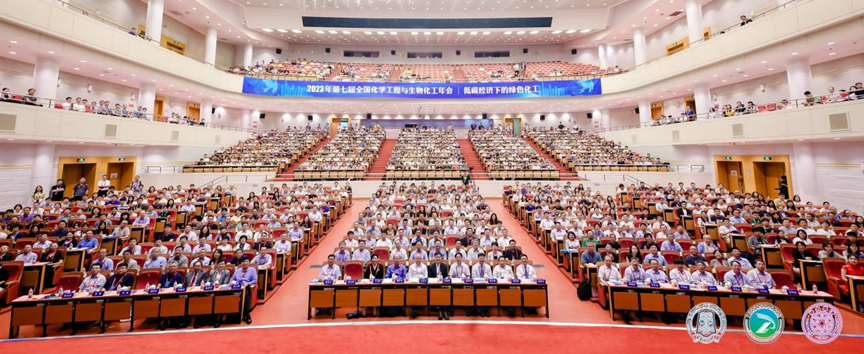 【Hot Topics】
The 18 sub-forums of the conference focus on "high-end materials and bio-based new materials, intelligent chemical industry and chemical safety, industrial catalysis and biocatalescence, new separation technology, basic theory and frontier intersection of chemical industry, C1 transformation and utilization, synthetic biology and biofabrication, biomass transformation and utilization, green energy and energy storage, medicine and life health, process enhancement and reactors, low carbon economy. "Economy and industrial innovation" and other fields to carry out heated discussions and exchanges.
In the sub-forum of "Biomass Conversion and Utilization", Prof. Yu Huimin from the Department of Chemical Engineering of Tsinghua University introduced the progress of the micro-ecological product Surfactin, which was cooperated with Enhalor Research Institute, and took a group photo with some of the personnel of the project team.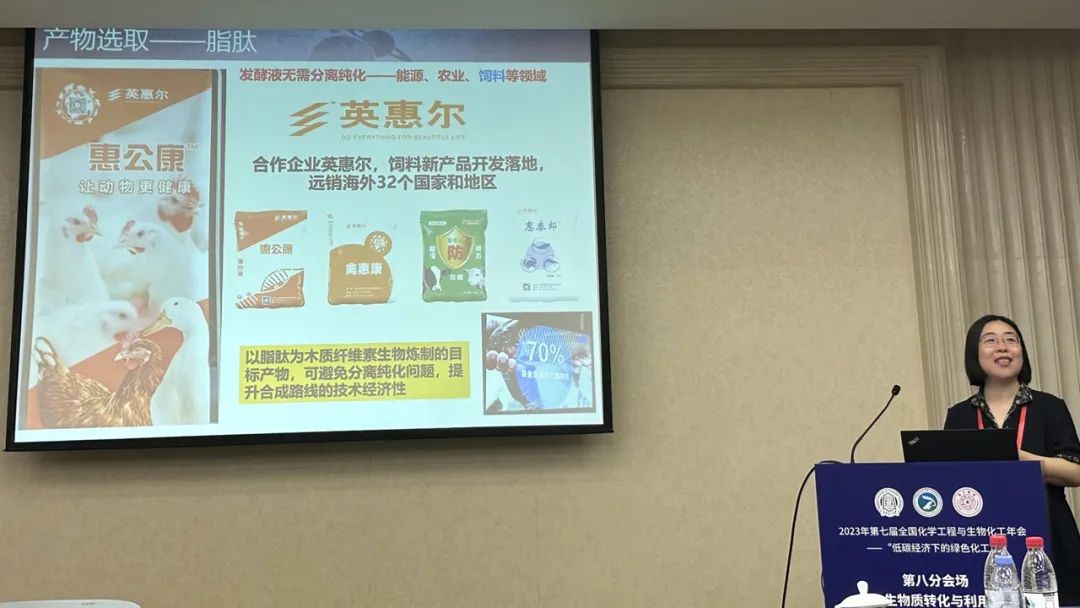 Professor Yu Huimin, Department of Chemical Engineering, Tsinghua University
Beijing Enhalor Biotechnology Research Institute, in cooperation with Tsinghua University, has successfully developed a micro-ecological preparation with independent intellectual property rights, Bacillus subtilis peptide (Surfa Tid). The product is prepared by utilizing a patented strain of Bacillus subtilis that has been repeatedly selected and induced, through high-density liquid fermentation, and drying the strain together with metabolites.
Group photo of participants of Enhalor Research Institute with Prof. Yu Huimin

August 9, 2022 " Surfa Tid " since the successful release of "FIIF 2022 Feed industry Innovation Forum", has received widespread attention from the market, Surfa Tid is a new generation of Bacillus subtylus, as the latest scientific and technological achievements of biosynthesis technology products, we continue to conduct in-depth research, and cooperate with several universities to promote our verification test. We look forward to bringing greater value to our users.

Professor Yu Huimin participated in the release ceremony of "Surfa Tid"
Science and technology cast strength, innovation leads the future!
Adhering to the purpose of "excellence" to create happiness for partners, Enhalor constantly surpasses, creates value for industry development with innovative products of biotechnology, and helps healthy farming!
Enhalor and industry colleagues, win-win industry new future!
Enhalor was born in 2000 in the Chinese Academy of Agricultural Sciences, focusing on molecular biology, long-term cooperation with the Institute of Microbiology of the Chinese Academy of Sciences, Tsinghua University, Ocean University of China and many other well-known institutions, the development of yeast culture, yeast peptides, surfactin and other micro-ecological preparations. Our products were exported to more than 80 countries and regions such as EU, USA, Canada, Japan, South Korea, and Australia.