Home /
News
/
[HALOR TID] The latest international study on the effect of adding yeast peptide | on the production efficiency of commercial pigs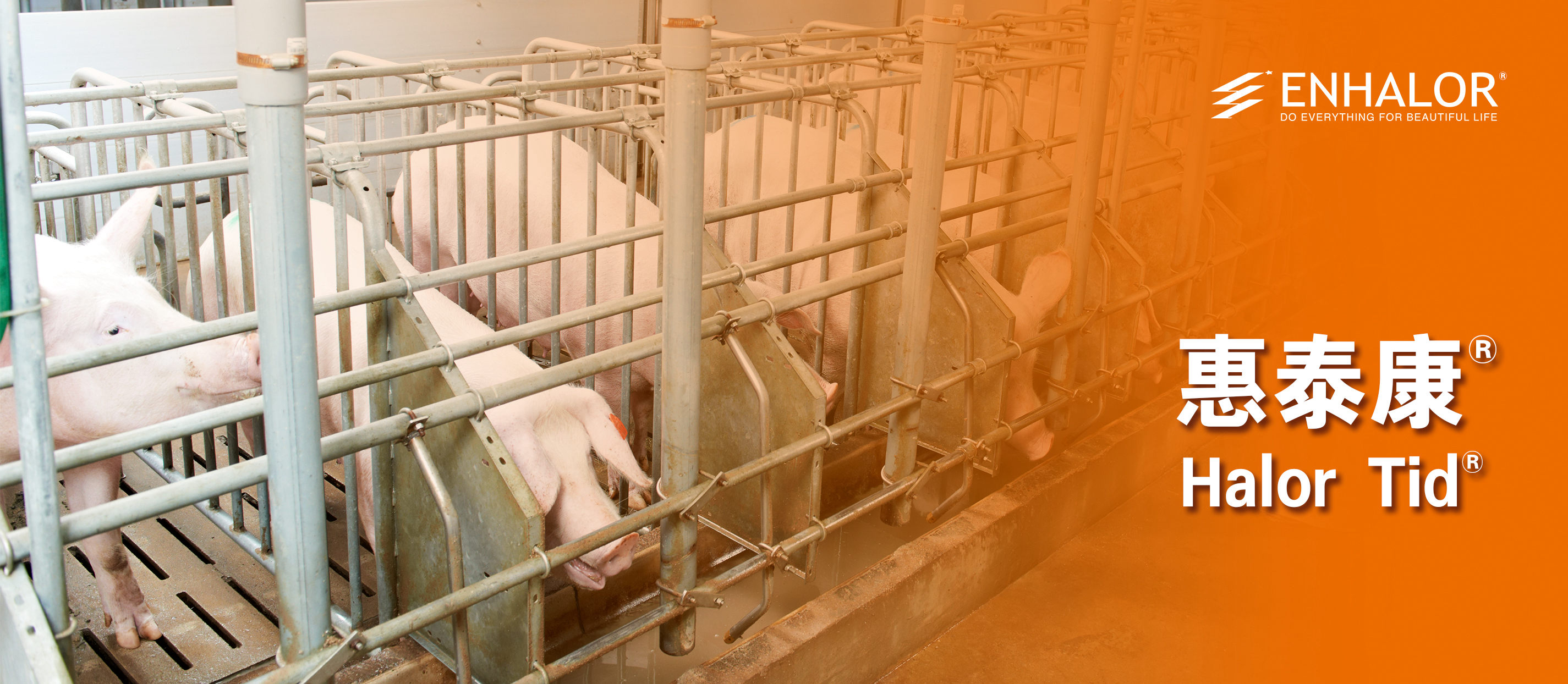 [HALOR TID] The latest international study on the effect of adding yeast peptide | on the production efficiency of commercial pigs
Halor Tid is a yeast peptide developed by Enhalor's research and development team based on the yeast fermentation platform. It can enhance animal immune function, improve intestinal health and inhibit pathogenic bacteria, especially effective against pathogenic Escherichia coli, and is one of the effective alternatives for antimicrobial resistance. To further test its efficacy as an alternative to antibiotics, Enhalor conducted a large number of validation tests with Halor Tid.
Enhalor, in collaboration with Vietnam's strategic partner CONG TY TNHH MTV DINH DƯỠNG ANH DƯƠNG KHANG, commissioned Vietnam's West Won University to complete a local trial. And published the trial report in the journal Veterinary Integrative Science - Effect of antimicrobial peptide supplementation on commercial pig production efficiency.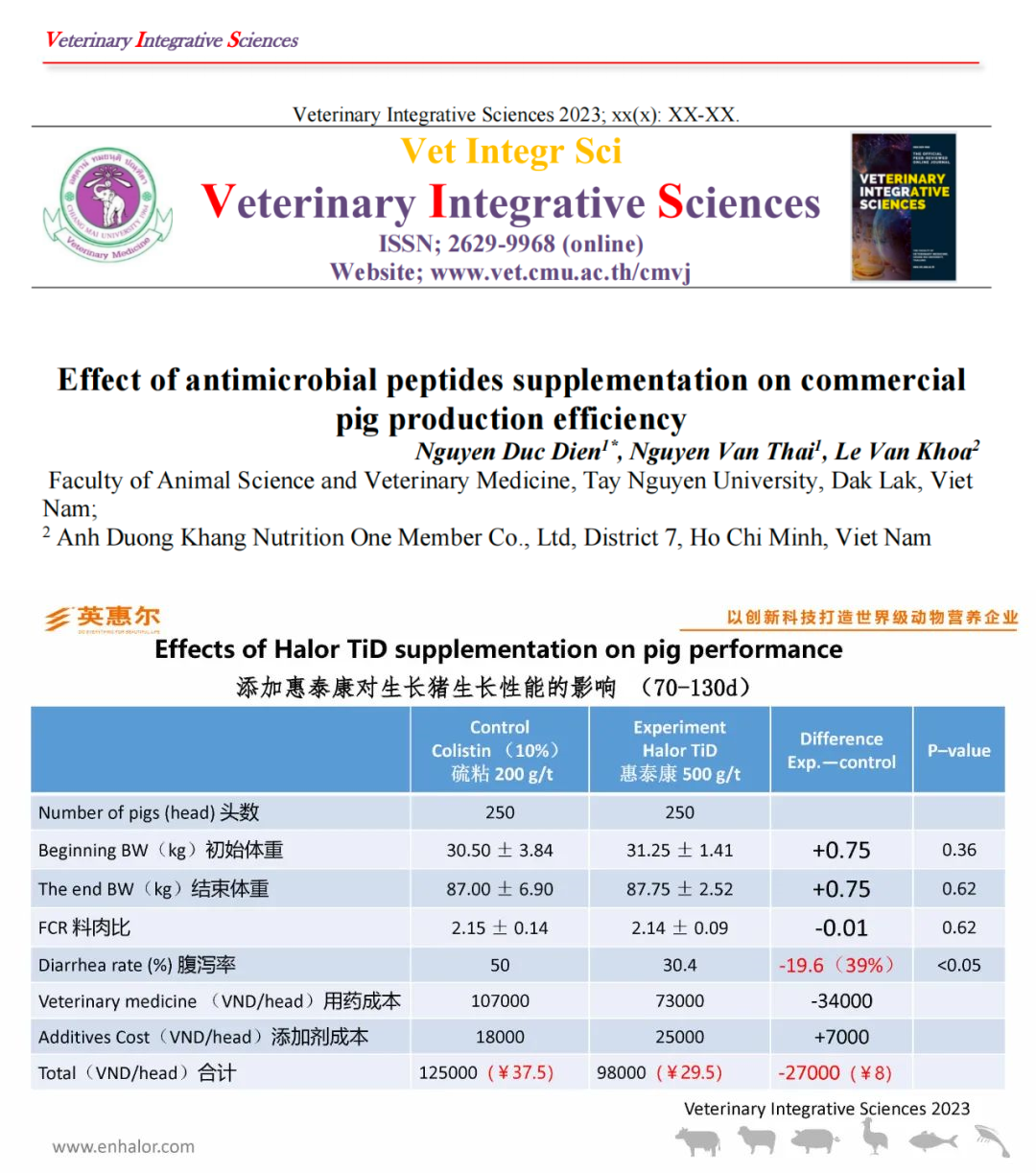 Result analysis

Compared with the control group (200 g/t added with Colistin Sulphate), the dietary supplementation of Halor Tid 500 g/t had no significant effects on body weight and feed/meat ratio of growing pigs (P>0.05), but the diarrhea rate was significantly reduced (P<0.05), which was 39% lower than that of the control group. During the experiment, the experimental group saved 27000 VND (equivalent to 8 RMB) of medication and additive cost per pig compared with the control group, the effect was obvious.
Halor Tid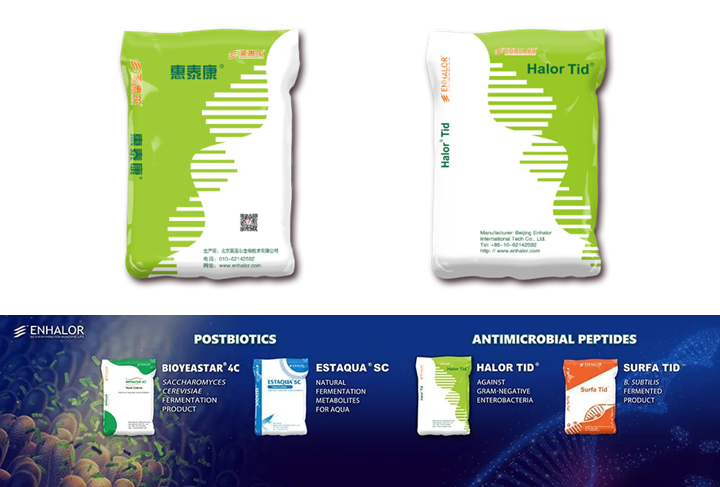 Enhalor will continue to adhere to the concept of "excellence creates happiness for partners", and provide efficient and sustainable solutions for the aquaculture industry in more countries and regions with innovative products.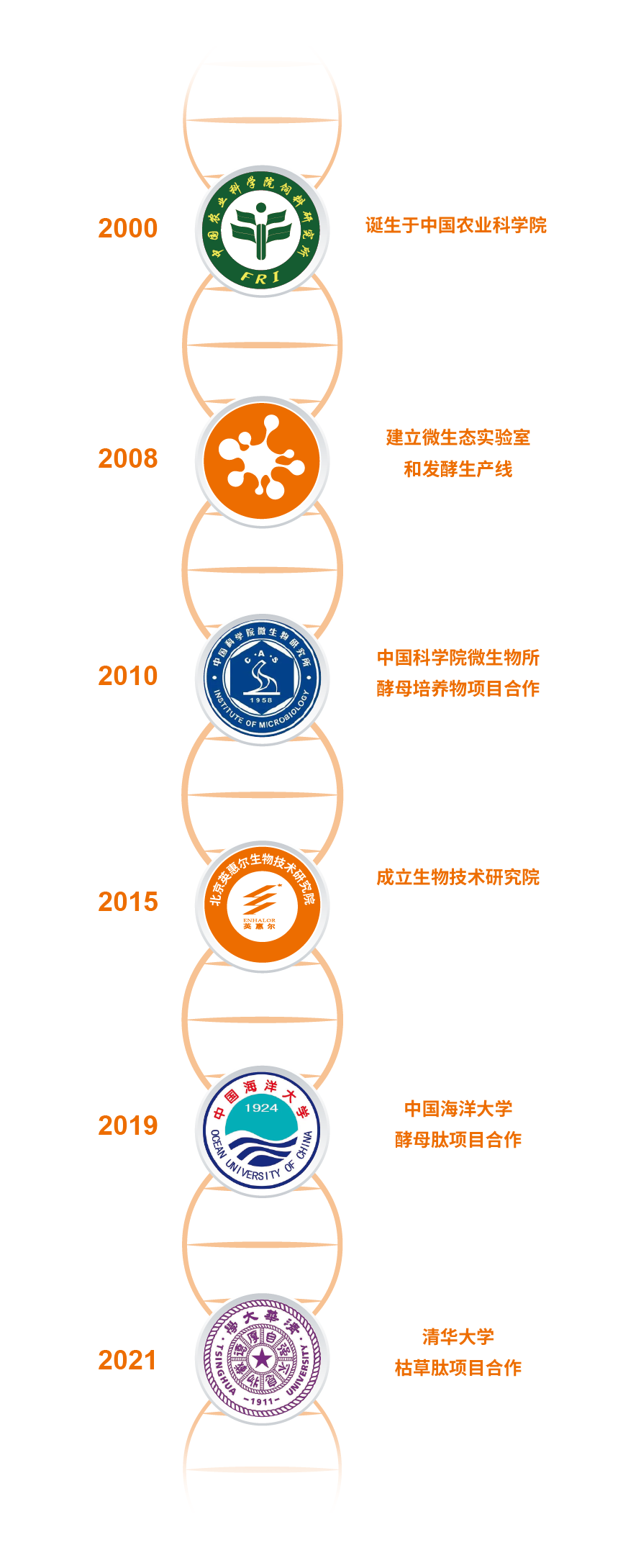 Enhalor was born in the Chinese Academy of Agricultural Sciences in 2000, focusing on molecular biology, long-term cooperation with the Institute of Microbiology of the Chinese Academy of Sciences, Tsinghua University, Ocean University of China and many other well-known institutions, the development of yeast culture, yeast peptide, surfactin and other micro-ecological preparations. Our products have been exported to more than 80 countries and regions such as EU, USA, Canada, Japan, South Korea and Australia.