Description
Aner® C, L-Ascorbic acid -2- Phosphate, is astablized Vitamin C, which is developed by Enhalor.
Aner C has many advantages, mainly reflected in great chemical stability, bioavailability and water durability. These features make it best choice for different types of extruded feed or pelleted feed with high cost-efficiency.
Main Features
· Excellent pelleting stability
· Excellent storage stability
· Excellent water durability
· Excellent bioavailability
Product Specification
· Appearance: Gray white powder
· Molecular formula: C6H6O9P
· Vitamin C: ≥35%
· Particle size: 90% pass 80 meshes
· Lost on drying: ≤10%
· Pb: ≤10ppm
· As: ≤2ppm
Recommended Dosage

Notes
· In extremeconditions such as high temperature or polluted water, the dosage should be increased by 50-100%.
· When animal disease hits, the dosage should be increased by 200-500%.
Packing
25kg/Bag
Shelf life
24 months in sealed condition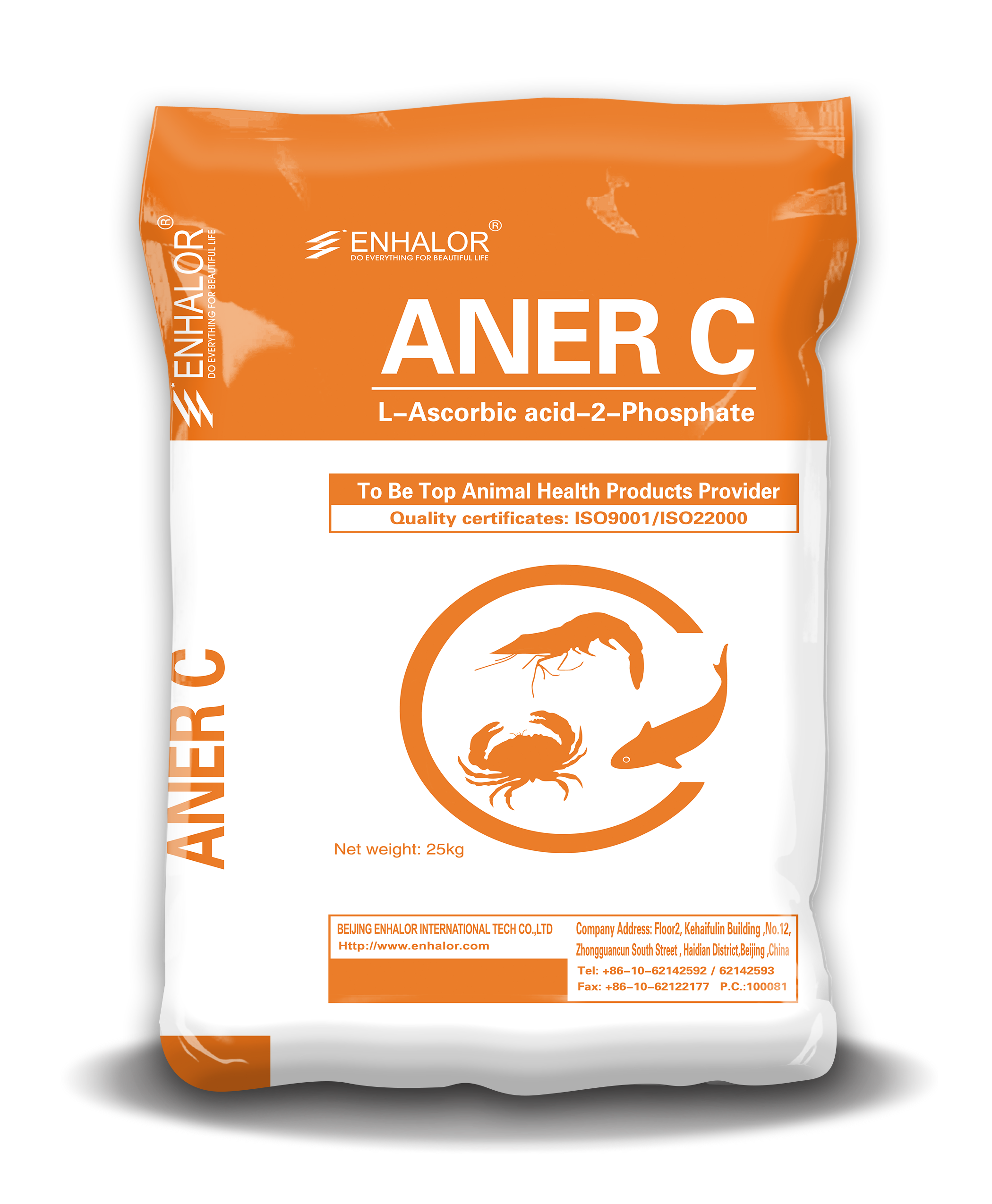 Download our brochure